Le débarquement en Normandie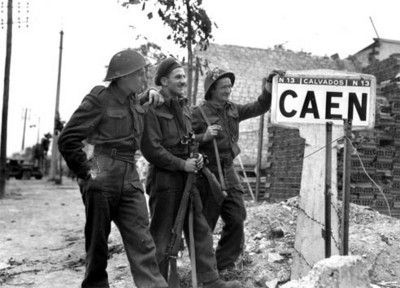 Landing beaches
6th june 1944: The Battle of Normandy starts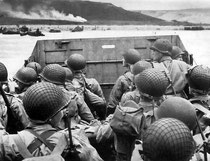 The battle of Normandy is one of the most important european battle of the Second World War.
Taking place from june to august 1944 in Normandy, this battle has enabled the Allied fores to open up another front in Europe, facing german resistance.
This battle began on June 6, 1944 (D-Day) with the disembarkation by sea and by parachute of the Allied troops on west Calvados and east Cotentin beaches.

Visit landing beaches:
The Normandy coast from Ouistreham, at north of Caen (Sword Beach) all away to the Cotentin (Utah Beach) became the theater of the largest landing operation in military history.
Despite of superb white sandy beaches, these places still bear the scars of war : bomb craters, reinforced concrete walls, underground bunkers,...
Although landings took place from West to East, we recommend you to visit beaches from East to West: after Memorial (Caen), Sword, Juno, Gold, Omaha and Utah Beach.
If you're short in time, focus on the impressive site of Omaha Beach where Americans were landed, the poignants American Cemetery in Colleville-Sur-Mer and Canadian Cemetery in Revier, the artificial harbour of Arromanches, and la pointe du Hoc.
Arromanche 360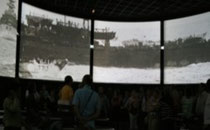 Overlooking landing site of Arromanches, "The Arromanches 360" circular theater projects onto nine screens a film entitled "The Price of Freedom". It mixes stock footages that were shot in 1944 by the war correspondents and current footages shot on the very same places, today at peace.

Full rate : 4,30 € per person          Reduced rate (Childrens, students, Over 60s) : 3,80 € per person
Acces : 30km dfrom north of Caen via road D22      Phone : 02 31 06 06 44